Doctor Appointment Booking App:
Connecting You to Quality Care
Our team at NextPage is excited to present our latest doctor appointment app. Designed with user-friendliness in mind, our app aims to revolutionize the way patients schedule and manage their medical appointments. With just a few taps, patients can easily search for nearby doctors, check their real-time availability, and book appointments hassle-free.
We prioritize simplicity and efficiency, providing a seamless experience for both patients and healthcare providers. Experience greater control over your healthcare journey with our intuitive doctor appointment app, offering enhanced accessibility and a streamlined booking process.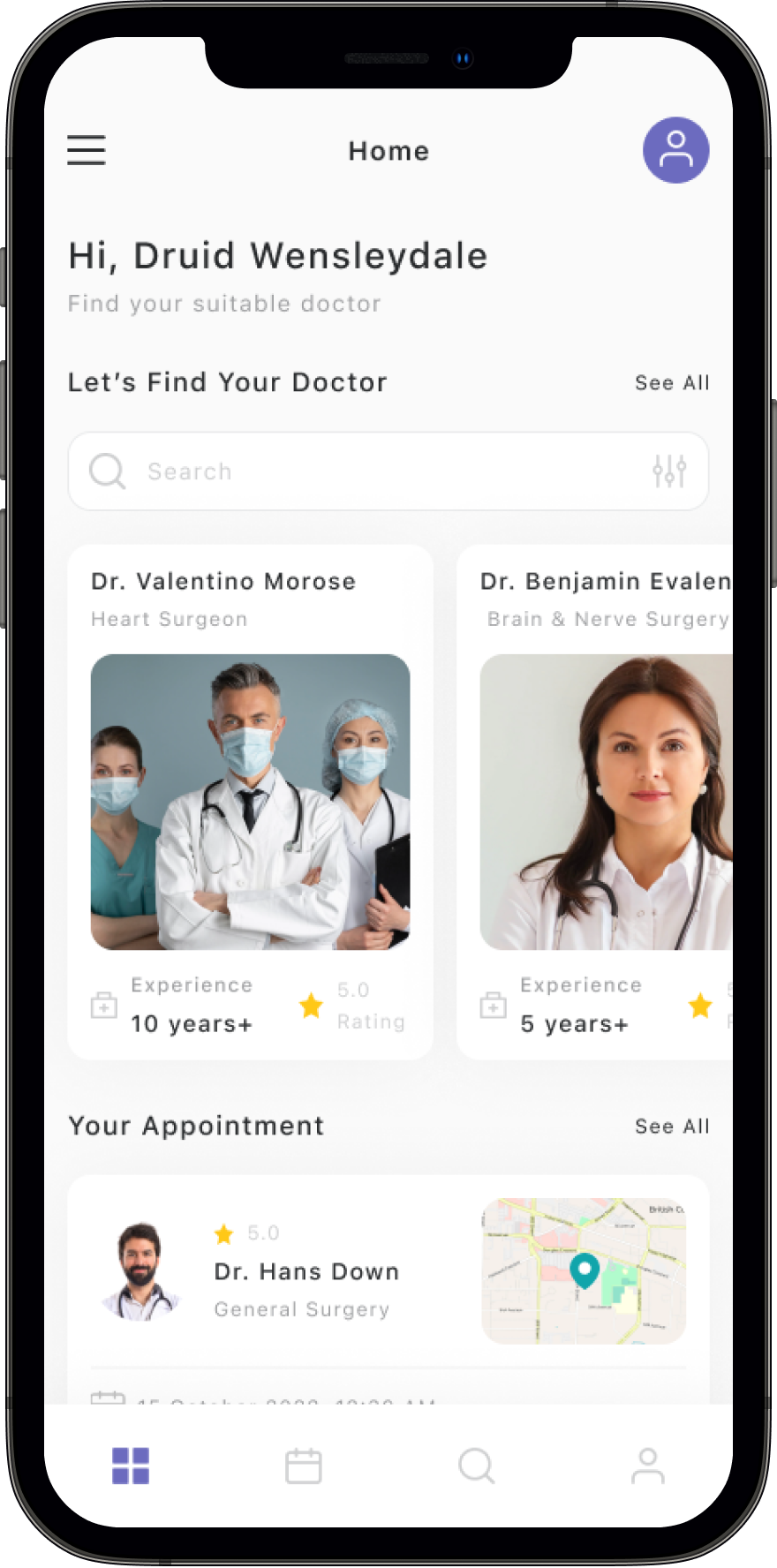 We can help! Our app development services have helped build strong brands very
similar to Practo, 1mg, HealthTap & BookMyDoctor.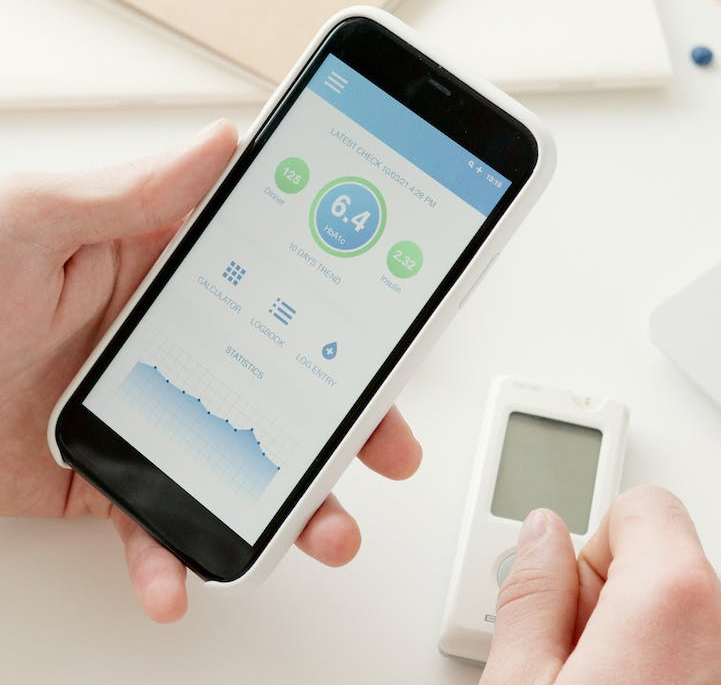 Powerful Features to Enhance Your Healthcare Journey
Introducing our innovative doctor booking app, designed to simplify and streamline your healthcare experience. With our user-friendly interface, you can effortlessly schedule appointments with trusted doctors, access real-time availability, receive appointment reminders, and securely manage your medical records. Experience the convenience of seamless communication, reliable information, and efficient healthcare services, all at your fingertips.
Discover How Our Doctor Booking App Works
Effortless Healthcare Access
Steps that describe how our doctor booking app works:
User Registration: Start by creating an account on our app, providing your basic information, contact details, and preferred login credentials.
Location Selection: Enter your location or enable location services to find doctors in your vicinity or a specific area of your choice.
Doctor Search: Browse through a comprehensive list of doctors, filtered by specialization, availability, ratings, and patient reviews,
to find the perfect match for your medical needs.
Appointment Booking: Select your preferred doctor and available time slot from their schedule, and book your appointment conveniently through the app.
Appointment Confirmation: Receive a confirmation notification with the appointment details, including date, time, and location. You may also receive a reminder
closer to the appointment time.
Virtual Consultation : In some cases, our app offers the option for virtual consultations, allowing you to connect with your chosen doctor remotely through
secure video calls or chat.
Post-Appointment Features: Access post-appointment features like prescription management, medical record storage, follow-up reminders, and the ability to
provide feedback and ratings for the doctor's services.
By following these steps, our doctor booking app aims to simplify the process of finding, booking, and managing appointments, ensuring a seamless and efficient healthcare experience for our users.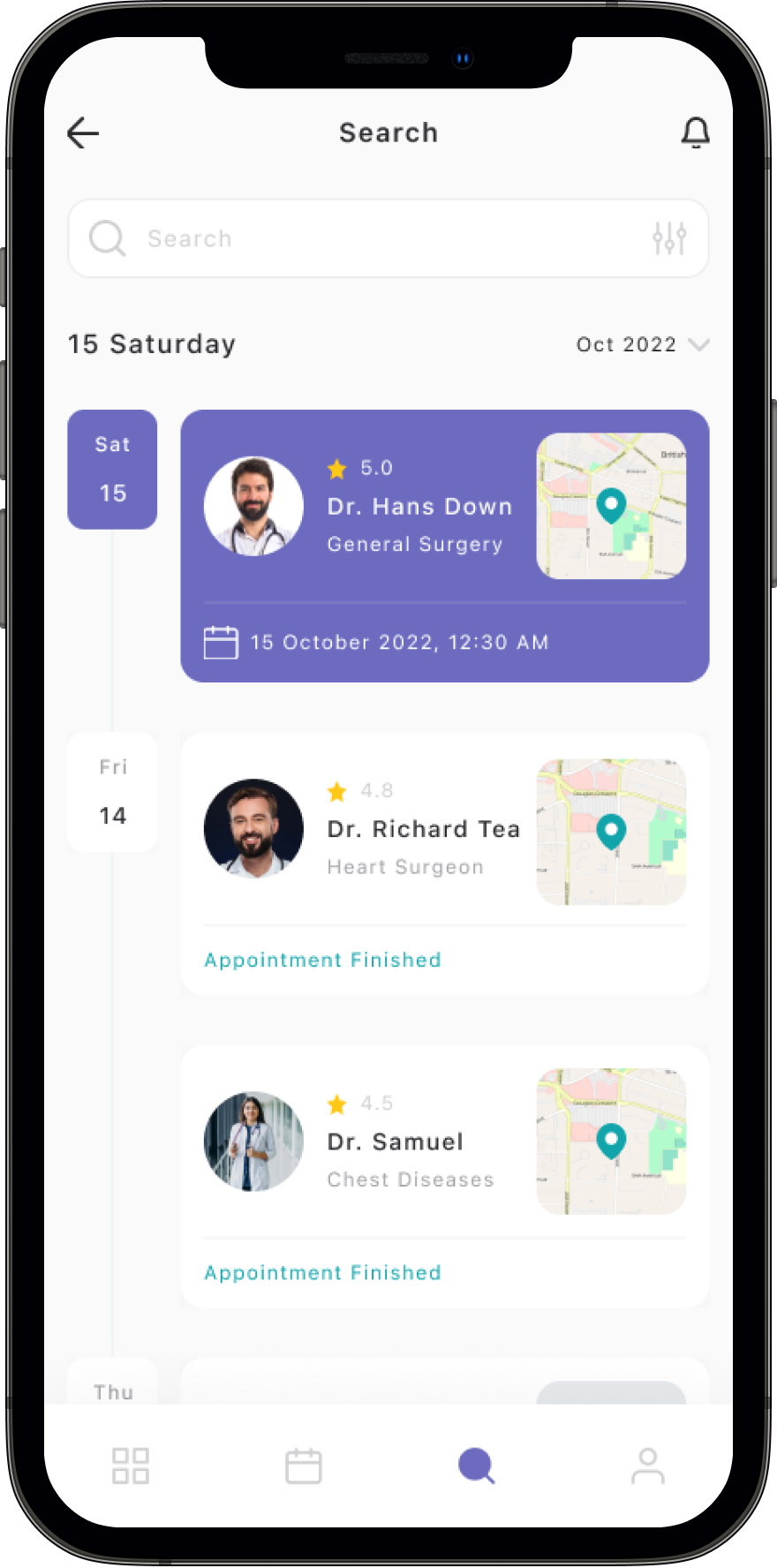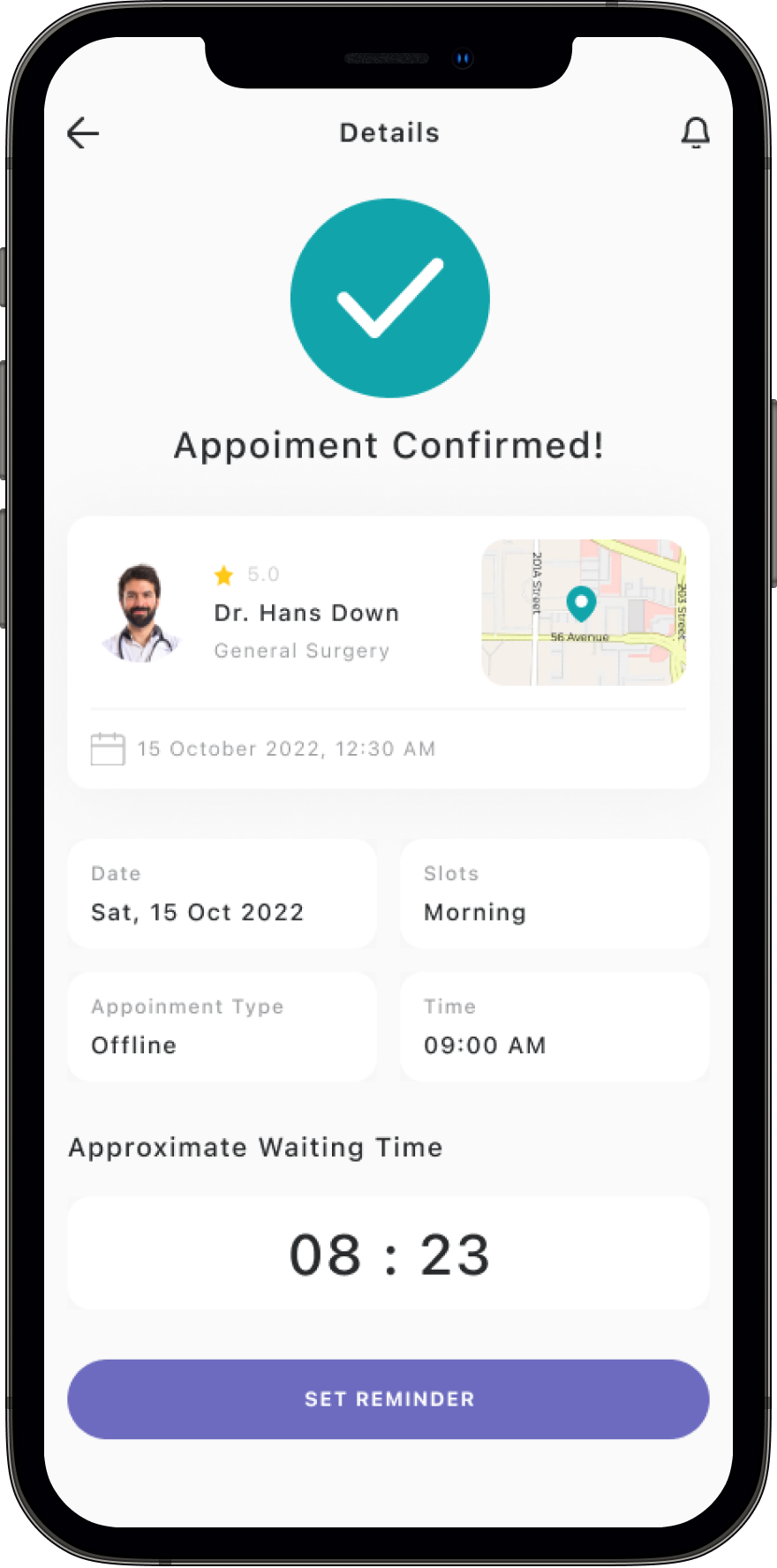 Discover the Powerful Features of Our Doctor Appointment Booking Mobile App
Streamline Your Healthcare: Mobile App for Doctor Appointment Booking
Our mobile app for doctor appointment booking, developed by our company, offers a range of innovative features to streamline your healthcare experience. Here are the key features that make our app stand out:
Extensive Doctor Database: Access a comprehensive database of trusted doctors from various specialties and medical fields. Our app provides a diverse selection
of healthcare professionals to choose from.
User-Friendly Interface: Enjoy a seamless and intuitive user interface that makes finding and booking appointments effortless.
The app is designed with a user-centric approach, ensuring a smooth and hassle-free experience.
Real-Time Availability: View doctors' real-time availability to select convenient appointment slots.
No more waiting for phone calls or uncertain scheduling—our app provides up-to-date information for quick and accurate bookings.
Appointment Reminders: Stay organized with timely appointment reminders. Our app sends notifications to ensure you never miss a scheduled visit,
allowing you to manage your time effectively.
Virtual Consultations: Experience the convenience of virtual consultations when face-to-face visits are not required.
Our app enables secure video calls or chat features, allowing you to connect with doctors remotely for certain medical needs.
Patient Reviews and Ratings: Make informed decisions by accessing patient reviews and ratings for doctors within the app.
Read feedback from other patients to choose healthcare professionals that align with your preferences and expectations.
Personalized Profiles: Create your personalized profile within the app, including essential information such as medical history,
allergies, and preferred doctors. This helps healthcare providers understand your needs better and offer tailored care.
Secure Data Handling: We prioritize the security and confidentiality of your personal information and medical records.
Our app implements robust security measures to protect your data, ensuring privacy throughout your healthcare journey.
Seamless Integration with Calendars: Sync your appointments with your device's calendar, helping you stay organized and manage your schedule efficiently.
Easy Prescription Management: Access and manage your prescriptions within the app, making it convenient to track and reorder medications as needed.
Our mobile app for doctor appointment booking is designed to enhance your healthcare experience, providing convenience, reliability, and efficient access to medical professionals. Experience the future of healthcare booking with our feature-rich app.
Empowering Admin Panel Features of Our Doctor Booking App
Efficient Control and Management:
Here are the key features of the admin panel in our doctor booking app, developed by our company:
User Management: Efficiently manage user accounts and profiles within the app. The admin panel allows you to handle user registrations, access control, and account verification, ensuring a secure and reliable user base.
Doctor Management: Easily manage and update doctor profiles, including specialties, qualifications, availability, and contact information. The admin panel enables you to onboard new doctors, verify credentials, and maintain an up-to-date directory of healthcare professionals.
Appointment Management: Gain complete control over appointment scheduling and management. The admin panel provides an overview of all appointments, allowing you to view, reschedule, or cancel appointments as needed. Ensure smooth coordination between patients and doctors for seamless healthcare delivery.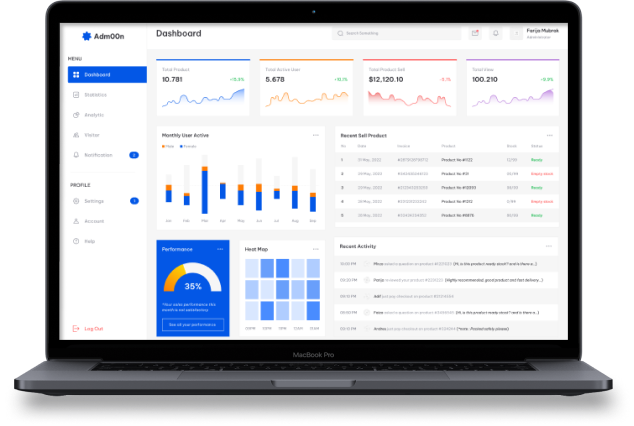 Availability Management: Streamline the process of updating and maintaining doctors' availability.
The admin panel allows you to manage time slots, block specific dates, and make adjustments based on doctors' schedules or holidays, ensuring accurate appointment booking for users.
Review and Rating Management: Monitor and moderate patient reviews and ratings. The admin panel lets you review and respond to user feedback, ensuring quality control and
fostering a positive user experience.
Analytics and Reporting: Gain valuable insights into app usage, appointment statistics, user engagement, and other relevant metrics.
The admin panel provides comprehensive analytics and reporting features, helping you make data-driven decisions to enhance the app's performance.
Notifications and Reminders: Control and customize notifications sent to users, including appointment reminders, important announcements, and updates.
The admin panel allows you to configure notification settings and ensure timely communication with app users.
Data Security and Privacy: Ensure the security and privacy of sensitive data. The admin panel includes robust data protection features, allowing you to manage access controls,
implement data encryption, and comply with privacy regulations.
System Configuration and Maintenance: Manage app settings, configurations, and updates through the admin panel. This feature enables seamless system maintenance,
ensuring optimal performance, and delivering a smooth user experience.
Support and Customer Service: Provide efficient support and customer service to app users. The admin panel allows you to handle user inquiries,
troubleshoot issues, and provide timely assistance, fostering user satisfaction and loyalty.
With these powerful features in the admin panel, our doctor booking app ensures effective management and control, enabling you to provide a seamless and efficient healthcare booking platform.

1. Requirement Gathering
2. Planning and Design
3. Development and Testing
4. Deployment and Launch
5. Support and Maintenance
Efficient Development Process:
Building Your NextPage Doctor Appointment Booking App
At NextPage, we follow a well-defined development process to create your custom doctor appointment booking app. Our streamlined approach ensures a smooth and efficient journey from conceptualization to launch. Here's an overview of our development process:

Requirement Gathering:
We start by thoroughly understanding your vision, goals, and specific requirements for the NextPage doctor appointment booking app. Our team collaborates closely with you to identify key features, target audience, and desired user experience.

Database and Backend Development:
We design and develop the backend infrastructure at NextPage, including the database architecture, server setup, and APIs. This allows seamless data management, secure storage, and efficient communication between the app and server.

Quality Assurance and Testing:
We conduct rigorous testing at NextPage to ensure the app's reliability, performance, and security. Our QA team performs functional testing, usability testing, compatibility testing, and stress testing to identify and resolve any bugs or issues.

Continuous Improvement:
We value feedback at NextPage and continuously strive to enhance your app's performance and user experience. We proactively gather user insights, analyze app metrics, and incorporate improvements through regular updates.

Design and Prototyping:
Our skilled designers at NextPage create visually appealing and intuitive app designs. We develop wireframes and interactive prototypes that showcase the app's structure, navigation, and overall user interface. Your feedback is incorporated to refine the design further.

Frontend Development:
Our frontend developers at NextPage create the user-facing elements of the app, focusing on delivering a captivating and user-friendly interface. We ensure responsive design, optimal performance, and seamless user interactions across various devices and platforms.

Deployment and Launch:
Once all testing is successfully completed, we deploy the app to the desired platform, such as the Apple App Store and Google Play Store. We assist you at NextPage in navigating the submission process and ensuring a smooth app launch.

App Development:
Our experienced development team at NextPage brings your app to life. Using the latest technologies and industry best practices, we build a robust and scalable solution. We follow an agile development methodology, ensuring flexibility, regular communication, and prompt delivery of milestones.

Integration of Features:
We integrate essential features into the app at NextPage, such as user registration, doctor search, appointment booking, notifications, virtual consultation (if applicable), and secure data handling. Each feature is meticulously implemented and thoroughly tested for functionality and usability.

Post-Launch Support:
Our commitment at NextPage doesn't end with the app launch. We provide post-launch support, including bug fixing, app updates, and ongoing maintenance. We also offer support for scaling the app as your user base grows or adding new features based on your evolving needs.
Our development process at NextPage ensures a well-crafted and customized doctor appointment booking app tailored to your specific requirements. From ideation to post-launch support, we are dedicated to delivering a high-quality solution that empowers users and simplifies healthcare access.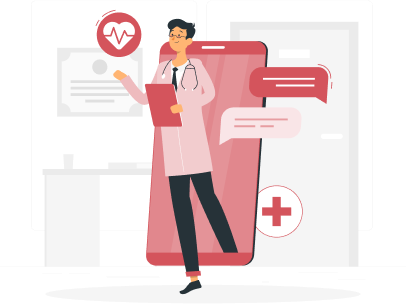 Choose NextPage: Your Trusted Partner for Doctor Appointment Booking Solutions
NextPage is the leading provider of innovative technology solutions in the healthcare industry. When it comes to choosing a partner for your doctor appointment booking app, we stand out from the competition. Our unwavering commitment to excellence, deep industry knowledge, and customer-centric approach make us the ideal choice. Here's why you should choose us:
Specialized Healthcare Expertise: NextPage specializes in healthcare technology, understanding the unique challenges and requirements of the industry. We combine our
in-depth knowledge with cutting-edge technology to deliver solutions that streamline healthcare processes, enhance patient experiences, and drive operational efficiency.
Tailored Solutions for Your Needs: We understand that every healthcare organization has its own distinct needs and goals. At NextPage, we offer fully customized solutions that
are tailored to your specific requirements, branding, and workflow. Our team works closely with you to ensure that the doctor appointment booking app meets your unique needs
and delivers maximum value.
Innovative and User-Centric Design: User experience is at the core of our design philosophy. Our talented designers create intuitive and visually stunning
interfaces that prioritize ease of use and engagement. We aim to provide a seamless and delightful experience for both patients and doctors, making appointment booking
and management a breeze.
Advanced Functionality for Enhanced Efficiency: Our doctor appointment booking app at NextPage is packed with advanced features and functionality. From real-time
appointment scheduling and doctor availability to secure data handling and virtual consultations, we empower healthcare organizations to operate more efficiently and provide
exceptional patient care.
Scalable and Future-Proof Solutions: We build scalable solutions at NextPage, ensuring that your app can handle increasing user demand and adapt
to future requirements. Our development approach takes into account future enhancements and technological advancements, allowing your app to stay ahead in the rapidly
evolving healthcare landscape.
Data Security and Compliance: We prioritize the security and privacy of patient data. NextPage employs stringent security measures,
including data encryption, access controls, and compliance with industry regulations such as HIPAA. You can trust us to handle sensitive information with the utmost care
and maintain compliance with data protection standards.
Agile Development Methodology: At NextPage, we follow an agile development methodology, promoting collaboration, flexibility, and transparency.
We work in close partnership with you, providing regular updates and incorporating your feedback at every stage. Our agile approach ensures that your
doctor appointment booking app is developed efficiently and delivers the desired outcomes.
Reliable Support and Maintenance: Our commitment to your success extends beyond the app launch. NextPage provides comprehensive support and maintenance services,
ensuring that your app continues to run smoothly. Our dedicated support team is always ready to assist you and address any concerns that may arise.
Choosing NextPage means partnering with a trusted and experienced technology provider dedicated to revolutionizing healthcare access. Together, we can create a doctor appointment booking app that transforms the way patients and doctors connect, leading to better healthcare outcomes and a superior patient experience.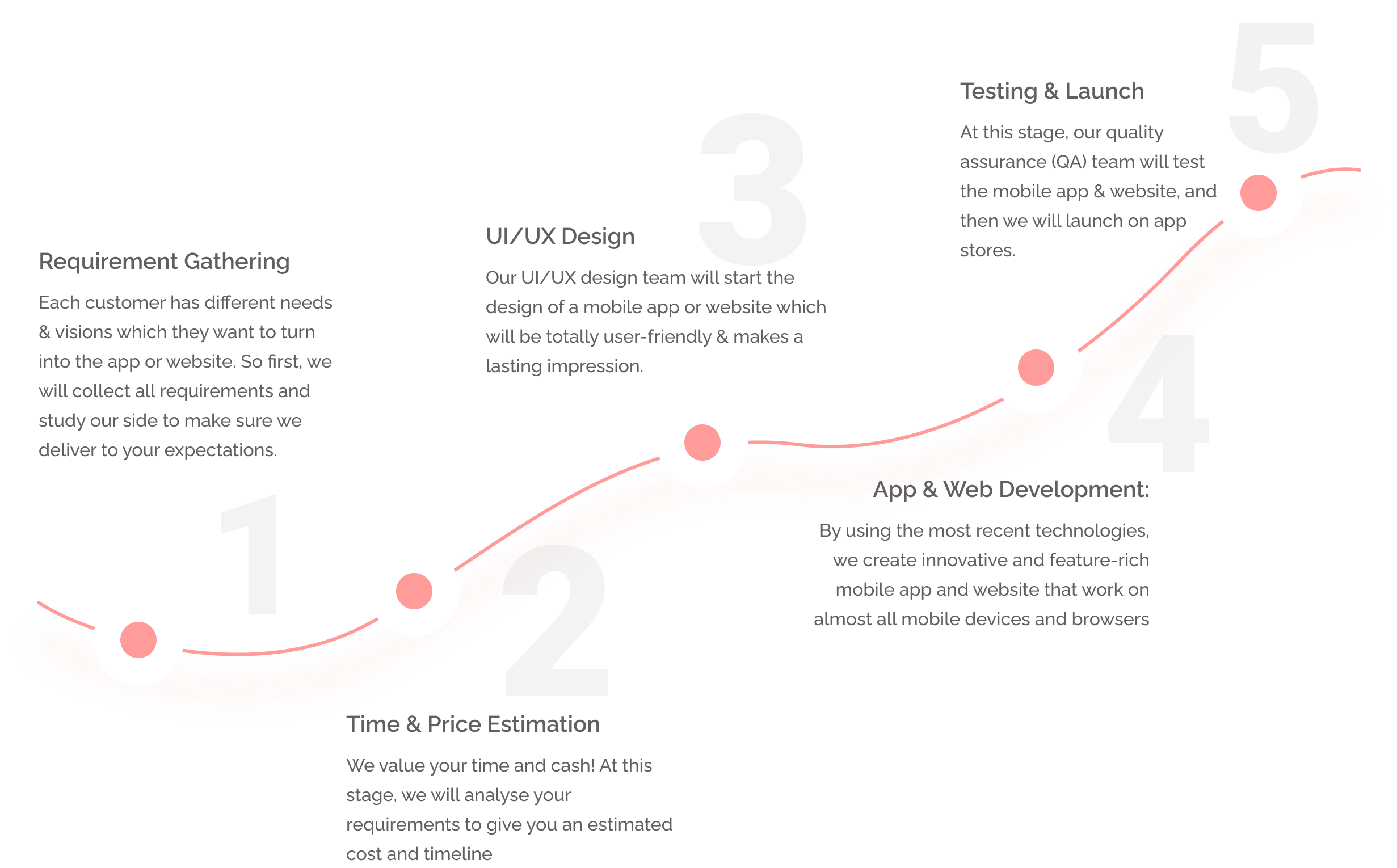 CASE STUDIES WE ARE PROUD OF
Read More Cases here
Frequently Asked Questions
1. What features can be included in the doctor appointment booking app?
Our doctor appointment booking app can include features such as searching for doctors by specialty, location, and availability, booking appointments, viewing doctor profiles and reviews, receiving appointment reminders, online consultation options, and integration with electronic health records.
2. How can patients benefit from using the doctor appointment booking app?
Patients can benefit from the doctor appointment booking app by easily finding and booking appointments with doctors that suit their needs and preferences. It saves time, allows them to manage appointments conveniently, and provides access to important information such as doctor qualifications and patient reviews.
3. Can the app support multiple medical specialties and locations?
Yes, our doctor appointment booking app can accommodate multiple medical specialties and locations. It enables patients to search for doctors across various specialties and find healthcare providers in their preferred locations.
4. Can patients view detailed doctor profiles and patient reviews?
Absolutely! The doctor appointment booking app allows patients to access comprehensive doctor profiles, including qualifications, areas of expertise, experience, and patient reviews. This helps patients make informed decisions when choosing a doctor.
5. Is it possible to integrate online consultation options within the app?
Yes, we can integrate online consultation options into the doctor appointment booking app, enabling patients to have virtual appointments with doctors through secure video or chat communication. This offers convenience and accessibility, especially for follow-up consultations or minor health concerns.
6. Can patients receive appointment reminders and notifications?
Yes, the doctor appointment booking app can send appointment reminders and notifications to patients, ensuring they don't miss their scheduled appointments. This helps reduce no-shows and improves overall appointment adherence.
7. Can the app integrate with electronic health records for seamless patient information exchange?
Absolutely! Our doctor appointment booking app can integrate with electronic health record systems, allowing seamless exchange of patient information between doctors and healthcare facilities. This enhances coordination of care and ensures accurate medical history access.
8. What kind of support do you provide after the doctor appointment booking app is launched?
We provide comprehensive post-launch support, including regular maintenance, updates, and technical assistance to ensure the smooth functioning of the doctor appointment booking app. We are committed to delivering a reliable and user-friendly app experience.
Gathering Requirement
Each customer has different needs & visions which they want to turn into the app or website. So first, we will collect all requirements and study our side to make sure we deliver to your expectations.
UI/UX Design
Our UI/UX design team will start the design of a mobile app or website which will be totally user-friendly & makes a lasting impression.
Testing & Launch
At this stage, our quality assurance (QA) team will test the mobile app & website, and then we will launch on app stores.
Time & Price Estimation
We value your time and cash! At this stage, we will analyse your requirements to give you an estimated cost and timeline
App & Web Development:
By using the most recent technologies, we create innovative and feature-rich mobile app and website that work on almost all mobile devices and browsers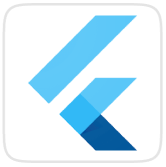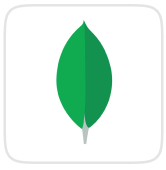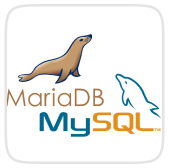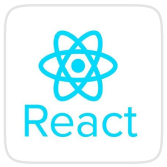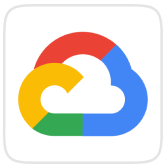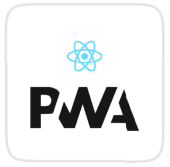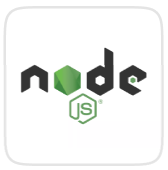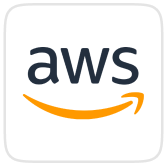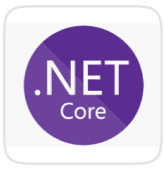 Next Steps
Get in touch with our team to discuss your requirement and we can help plan the process and help get started!