E-commerce Mobile App:
Discover Your Perfect Buy
Transform your shopping experience with our revolutionary e-commerce mobile app development services. We empower you to explore online shopping like never before. Our dedicated team focuses on convenience, accessibility, and an extensive product range to create a seamless and immersive shopping journey.
Discover the latest in fashion trends, tech gadgets, home essentials, and one-of-a-kind gifts through our user-friendly interface and intuitive features. Your satisfaction is our top priority, which is why we offer secure payment options, personalized recommendations, and swift delivery services. Embrace the future of shopping with our innovative e-commerce mobile app development and unlock a world of limitless possibilities.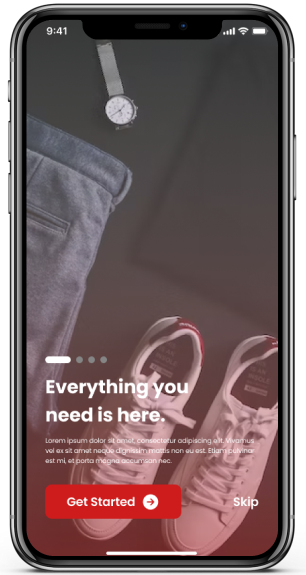 We can help! Our app development services have helped build strong brands very
similar to Best Buy, Etsy, eBay & Amazon.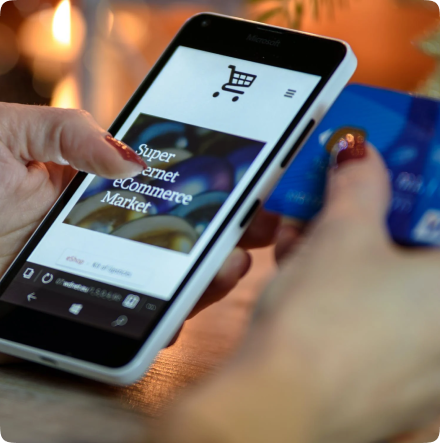 Powerful Features Redefining Your Shopping Experience with Our E-commerce App
Our e-commerce app development is centered around delivering a seamless and immersive shopping experience. With our app, users can enjoy intuitive navigation, personalized product recommendations, secure and convenient payment options, real-time order tracking, customer reviews and ratings, wishlist and favorites functionality, and a streamlined checkout process. We prioritize responsive design, interactive features, enhanced security measures, and performance optimization to ensure a user-friendly interface, robust functionality, and an enjoyable shopping journey for our valued customers.
How do our E-commerce App Development Works?
Unlocking the Power of Seamless Shopping:
Embark on a journey into the world of seamless shopping with our innovative e-commerce app. Here's a breakdown of how our app development works in seven simple steps:
User Registration: Begin by creating a personalized account within our app. Sign up with your email address or social media credentials to
unlock exclusive features and personalized recommendations.
Intuitive Product Browsing: Explore our extensive product catalog through a user-friendly interface. Effortlessly navigate through categories,
use search functionality, or browse curated collections to find the perfect items.
Personalized Recommendations: Our app leverages advanced algorithms to analyze your browsing and purchase history, providing personalized
product recommendations tailored to your unique preferences and interests.
Secure Checkout: When you're ready to make a purchase, our app ensures a secure and seamless checkout process. Enter your payment details,
choose from various payment options, and enjoy peace of mind with encrypted transactions.
Real-time Order Tracking: Stay in the loop with real-time order tracking. Our app provides updates on the status of your purchases, allowing
you to know exactly when they will arrive at your doorstep.
Customer Reviews and Ratings: Make informed decisions by accessing customer reviews and ratings for products. Benefit from the collective
insights and experiences of other shoppers to choose the best items for your needs.
Seamless Returns and Support: Should the need arise, our app offers hassle-free returns and reliable customer support.
Easily initiate returns within the app, track the progress, and seek assistance from our dedicated support team.
Experience the power of seamless shopping with our e-commerce app development. From personalized recommendations to secure checkout and efficient customer support, our app is designed to enhance every step of your shopping journey.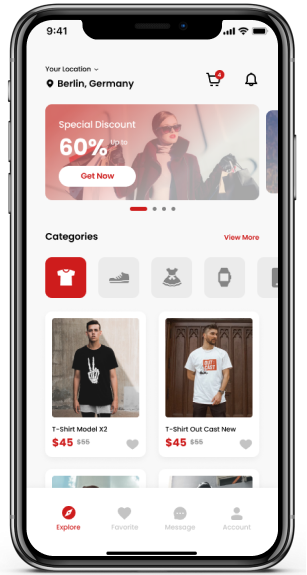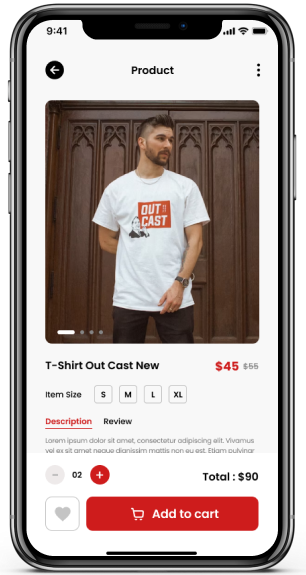 Discover the Powerful Features of Our E-commerce Mobile App
Revolutionizing Convenience: Introducing Our Mobile App for Seamless Shopping
Step into a world of convenience with our mobile app, designed to revolutionize your shopping experience. Here are the key features of our app, presented in seven steps:
1. User-Friendly Interface: Enjoy a seamless and intuitive user interface that makes navigating through our app effortless and enjoyable.
2. Personalized Product Recommendations: Discover a curated selection of products tailored to your preferences, thanks to our smart
recommendation engine that analyzes your browsing and purchase history.
3. Easy Product Search: Find exactly what you're looking for with our powerful search functionality. Filter results by category, price,
brand, and more, ensuring a streamlined shopping experience.
4. Secure Mobile Payments: Safely and conveniently complete your transactions with confidence. Our mobile app integrates secure payment gateways,
protecting your sensitive information.
5. Real-Time Order Tracking: Stay updated on the status of your orders with real-time tracking. Track the journey of your purchases from the moment they
leave our warehouse to their arrival at your doorstep.
6. Seamless Wishlist and Favorites: Create your own wishlist or favorites list within the app, allowing you to save items for later,
compare options, and easily access them when you're ready to make a purchase.
7. Instant Notifications: Receive instant notifications about exclusive offers, promotions, and order updates. Never miss out on limited-time deals
or important information regarding your purchases.
Experience the future of mobile shopping with our app, where user-friendly design, personalized recommendations, secure payments, real-time tracking, wishlist functionality, and instant notifications converge to create a convenient and delightful shopping journey.
Efficient Management Made Easy: Unveiling the Feature-Packed Admin Panel
Admin Panel Features: E-commerce Mobile App Development
Unlock the power of efficient management with our feature-packed admin panel for e-commerce mobile app development.
Here's an overview of the key features offered in seven simple steps:
Product Management: Easily manage your product catalog within the admin panel. Add new products, update existing ones, set prices,
manage inventory, and organize products into categories for seamless browsing.
Order Tracking and Management: Keep track of incoming orders, process them efficiently, and manage order statuses, ensuring a smooth
order fulfillment process. View order details, update shipping information, and generate invoices effortlessly.
User Management: Gain control over user accounts and profiles. Manage user information, view order histories, address customer queries,
and provide exceptional customer service.
Analytics and Reports: Gain valuable insights into your e-commerce business with powerful analytics and reporting tools. Track sales performance,
monitor website traffic, analyze customer behavior, and identify growth opportunities.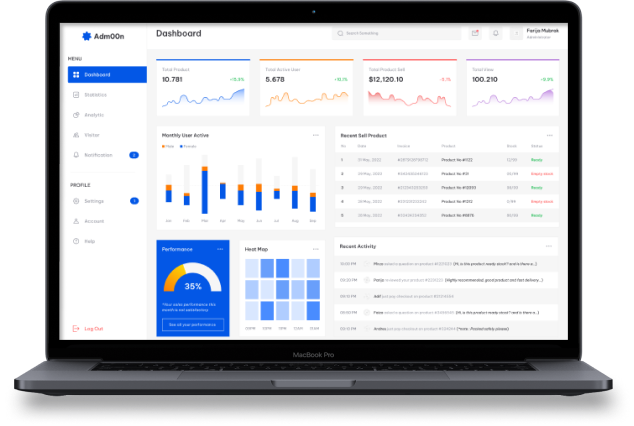 Inventory Management: Stay on top of your inventory with comprehensive inventory management features. Monitor stock levels, receive low stock alerts,
and manage product variants, ensuring you never run out of popular items.
Promotions and Discounts: Drive sales and customer engagement with promotional campaigns and discount management tools. Create and manage
discount codes, set up special offers, and track the effectiveness of your marketing efforts.
Content Management: Take control of your website's content with easy-to-use content management tools. Update product descriptions,
create blog posts, manage banners, and optimize SEO settings to enhance your online presence.
Our admin panel empowers you with comprehensive control and streamlined management of your e-commerce mobile app. From product and order management to user administration, analytics, promotions, inventory control, and content management, our admin panel ensures efficient operations and business growth.

1. Requirement Gathering
2. Planning and Design
3. Development and Testing
4. Deployment and Launch
5. Support and Maintenance
Innovative Solutions, Seamless Development: Unveiling Our Process for Success
Welcome to our innovative development process, designed to ensure seamless execution and deliver exceptional results. Here's an overview of our seven-step development process:

Discovery and Requirement Gathering:
We begin by diving deep into understanding your unique needs, goals, and target audience. Through thorough discussions and detailed analysis, we gather requirements to lay a strong foundation for the development process.

Feature Implementation and Iterative Development:
We follow an iterative approach, implementing features in well-defined sprints. This allows for continuous feedback, ensuring that the app meets your evolving requirements and provides room for necessary adjustments throughout the development cycle.

Post-Launch Support and Maintenance:
Our commitment to your success extends beyond the launch. We provide ongoing support and maintenance services to address any post-launch issues, release updates, and implement enhancements based on user feedback, ensuring your app remains secure, up-to-date, and optimized for peak performance.

Strategic Planning and Design:
In this phase, we formulate a strategic plan and create a comprehensive design blueprint. Our team of experts collaborates closely with you to define the app's architecture, user flow, and feature set, ensuring alignment with your vision.

Quality Assurance and Testing:
Quality is paramount to us. Our dedicated QA team rigorously tests the app to identify and resolve any bugs, usability issues, or performance bottlenecks. We conduct comprehensive functional testing, compatibility testing, security testing, and user acceptance testing to ensure a flawless user experience.

Front-End and Back-End Development:
With the design in place, our skilled developers bring the app to life. The front-end team focuses on creating a visually appealing and intuitive user interface, while the back-end team handles the server-side development, database integration, and API connections.

Deployment and Launch:
Once the app passes rigorous testing, we proceed to the deployment phase. We ensure a smooth deployment process, taking care of app store guidelines, version management, and necessary configurations, to prepare the app for a successful launch.
Experience the excellence of our development process as we transform your vision into a remarkable reality. With meticulous planning, agile development, stringent quality assurance, and reliable post-launch support, we are dedicated to delivering an exceptional mobile app that exceeds your expectations.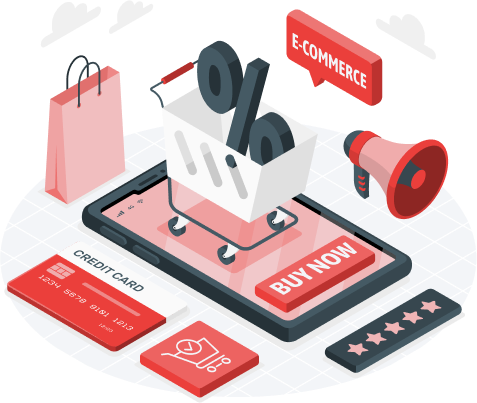 Choose Us: Your Path to Success in
E-commerce App Development
Choose us as your preferred partner for e-commerce app development and unlock a world of possibilities. With our extensive expertise, tailored solutions, and commitment to innovation, we deliver exceptional results that align with your unique business goals. Our agile development methodology ensures flexibility and transparency throughout the process, while our unwavering focus on quality and customer satisfaction guarantees a seamless experience. Trust us to bring your vision to life, leveraging cutting-edge technology and providing reliable support, as we work together to drive your success in the dynamic world of e-commerce. Unlock your path to success in e-commerce app development by choosing us as your trusted partner. Here are six compelling reasons why you should choose us:
Expertise and Experience: With years of experience in the industry, our team possesses extensive expertise in e-commerce app development.
We have successfully delivered numerous projects, honing our skills and understanding of the market.
Tailored Solutions: We understand that every business is unique. That's why we offer tailored solutions that align with your specific requirements,
goals, and target audience. Our team works closely with you to develop a personalized app that reflects your brand identity and drives meaningful results.
Innovation and Cutting-Edge Technology: We stay ahead of the curve by leveraging the latest technologies and industry trends.
Our commitment to innovation allows us to deliver forward-thinking solutions that enhance user experiences, optimize performance, and drive business growth.
Agile Development Methodology: We follow agile development practices, allowing for flexibility, transparency, and iterative progress.
Our approach ensures that you are involved throughout the development process, enabling quick feedback, efficient collaboration, and on-time project delivery.
Quality Assurance and Reliability: We prioritize quality at every stage of the development process. Our dedicated QA team
conducts rigorous testing to ensure bug-free and seamless app performance. We take pride in our commitment to reliability, delivering
high-quality solutions that exceed expectations.
Customer Satisfaction: Our ultimate goal is your satisfaction. We prioritize clear communication, attentive customer service,
and a deep understanding of your business objectives. We are dedicated to building long-lasting relationships with our clients, supporting you every step of the way.
Choose us as your e-commerce app development partner, and embark on a journey of success. With our expertise, tailored solutions, innovative approach,
agile methodology, commitment to quality, and unwavering focus on customer satisfaction, we are the ideal choice to bring your vision to life and drive your business forward.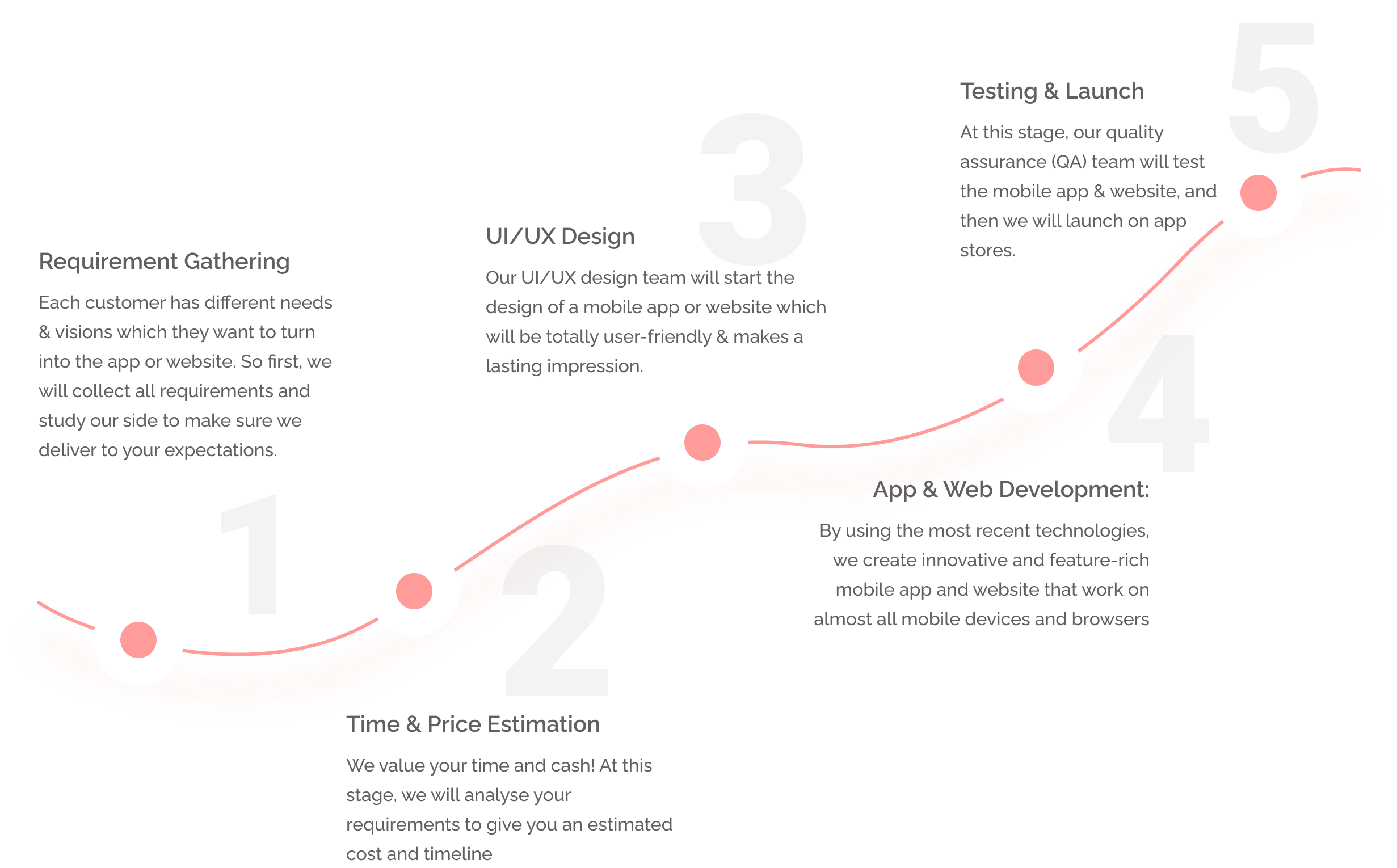 CASE STUDIES WE ARE PROUD OF
Read More Cases here
Frequently Asked Questions
1. What features will be included in my e-commerce app?
Your e-commerce app will include a number of features, including product listings, search capabilities, shopping carts, secure payment choices, order tracking, client reviews, wishlists, discounts, promotions, social sharing, and customer support integration.
2. Can I customize the design of my e-commerce app to match my brand?
Absolutely! We understand the importance of branding, so we offer customizable design options for your e-commerce app. In order to make sure that the app's design complements your brand identity, our team will collaborate closely with you.
3. Can I offer multiple payment options in my e-commerce app?
Yes, we can integrate multiple payment gateways into your e-commerce app, allowing you to offer a variety of secure payment options to your customers. Popular payment gateways like PayPal, Stripe, and Braintree can be seamlessly integrated.
4. Will my e-commerce app support different product categories and variations?
Yes, your e-commerce app will be able to support multiple product categories and variations. Whether you sell clothing, electronics, or other types of products, the app can accommodate your specific offerings.
5. How does the order tracking feature work in my e-commerce app?
The order tracking feature allows your customers to track the status of their orders in real-time. They can easily monitor the order processing, shipping, and delivery stages, providing them with transparency and keeping them informed throughout the process.
6. Can customers leave reviews and ratings for products in my e-commerce app?
Absolutely! We can include a customer review and rating system in your e-commerce app. Our staff will work closely with you to ensure that the app's design enhances your brand identity.
7. Is it possible to integrate social media sharing features into my e-commerce app?
Yes, we can integrate social media sharing features into your e-commerce app. This will enable your customers to easily share their favorite products or purchases on social media platforms, increasing brand visibility and potentially attracting more traffic to your app.
8. What customer support options are available in my e-commerce app?
We can integrate customer support features such as live chat, email support, or a helpdesk system into your e-commerce app. This makes sure that clients may simply contact your customer service department with any queries or issues they might have.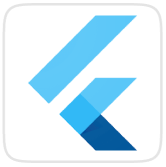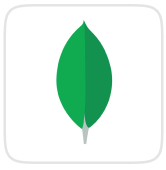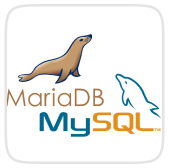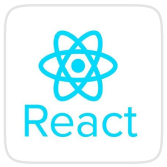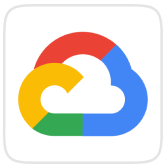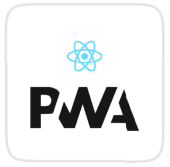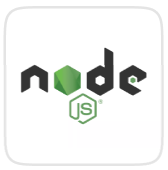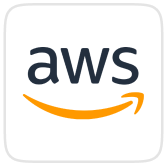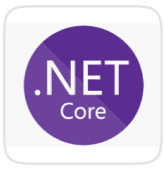 Next Steps
Get in touch with our team to discuss your requirement and we can help plan the process and help get started!