Pizza Delivery App Development:
Fast, Fresh, and Flavorsome
NextPage's Pizza Delivery App development revolutionizes the way you order and enjoy pizza. With a user-centric approach, our app offers a seamless and convenient experience, allowing you to customize your pizza with a variety of options.
From choosing your favorite crust and toppings to tracking your order in real-time, our app ensures that your cravings are met with precision and efficiency. With secure payment options and friendly delivery drivers, Pizza Delivery App is the go-to platform for an exceptional pizza delivery experience that brings joy and satisfaction right to your doorstep.
We can help! Our app development services have helped build strong brands very
similar to Domino's Pizza, Papa John's, Grubhub & Deliveroo.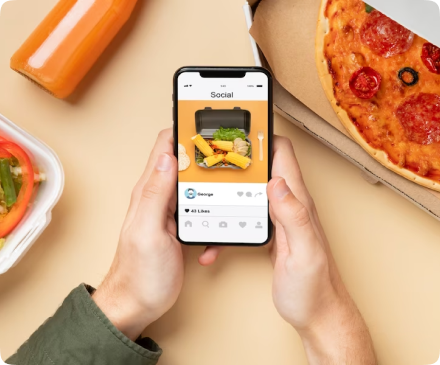 Enhanced Features of Pizza Delivery App
NextPage's Pizza Delivery App development encompasses a range of exceptional features designed to elevate your pizza ordering experience. With our app, you can effortlessly browse through an extensive menu of mouthwatering pizza options and easily customize every aspect of your order, from crust thickness to sauce selections. Our real-time order tracking keeps you informed about the progress of your delivery, ensuring you never miss a moment of anticipation. The app also offers secure and convenient payment options, allowing you to settle the bill with ease.
How do our Pizza Delivery App Works?
Embracing technology for a cutting-edge delivery experience.
Access Tailored Workout Programs, Receive Nutritional Guidance, Connect With a Supportive Fitness Community, and Achieve Their Health and Fitness Goals Effectively.
NextPage offers a range of innovative features in our pizza delivery app. Here's a step-by-step explanation of how they work:
Download the App: Start by downloading our Pizza Delivery App from your device's app store and install it onto your smartphone.
User Registration: Create a new account or log in using your existing credentials to access the full range of features and benefits.
Location Selection: Allow the app to access your location or manually enter your address to ensure accurate and efficient delivery.
Menu Exploration: Browse through our extensive menu featuring a wide selection of pizzas, sides, and beverages. Take your time to explore
various options and discover new flavors.
Customization: Once you've selected your desired pizza, proceed to customize it to your taste. Choose your crust type, select from
a range of mouthwatering toppings, and even adjust the sauce and cheese options.
Order Placement: After finalizing your order, review the details, including the delivery address and estimated time of arrival.
Make any necessary modifications, and proceed to the checkout page.
Secure Payment: Our Pizza Delivery App offers multiple payment options, including credit/debit card, mobile wallets, and cash on delivery.
Select your preferred payment method and proceed to complete the transaction securely.
Order Tracking: Once your order is confirmed, sit back and relax. Our app allows you to track your order in real-time,
providing updates on the status of preparation, dispatch, and estimated delivery time. You'll always know exactly when your delicious pizza will arrive at your doorstep.
With these intuitive steps, our Pizza Delivery App ensures a seamless, user-friendly experience, allowing you to effortlessly place and track your orders, customize your pizzas, and satisfy your cravings with ease.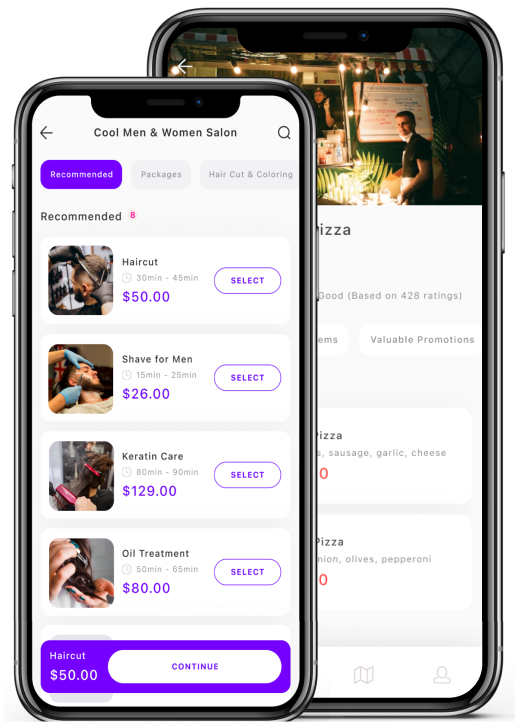 Discover the Powerful Features of Our Pizza Delivery Mobile App
Mobile App Features: Pizza Delivery App Development
A pizza delivery app developed by NextPage incorporates several essential features to enhance the user experience and streamline the process. Here are some key mobile app features provided:
Easy Registration: Streamline the user experience with a simple and quick registration process, allowing customers to create accounts seamlessly.
Intuitive Menu Navigation: Enhance user engagement by implementing a user-friendly interface that enables effortless browsing through an extensive menu
of pizzas, sides, and beverages.
Customizable Pizza Options: Empower customers to personalize their orders with a wide range of customization options, including crust types,
toppings, sauces, and cheese blends.
Real-Time Order Tracking: Keep customers informed about the progress of their orders with real-time tracking, providing updates on
preparation, delivery, and estimated arrival times.
Secure Payment Gateway: Ensure secure transactions by integrating a reliable and encrypted payment gateway that supports various payment methods,
including credit/debit cards and mobile wallets.
Delivery Address Management: Simplify the delivery process by allowing users to save multiple addresses, facilitating quick and accurate
delivery to their preferred locations.
Ratings and Reviews: Encourage feedback and engagement by enabling customers to rate their orders and provide reviews, fostering transparency and continuous improvement.
Empowering Your Pizza Delivery Business: Explore Our Admin Panel Features
Admin Panel Features: Pizza Delivery App Development
The admin panel for pizza delivery app developed by NextPage includes several essential features to manage and monitor the platform effectively. Here are some key features of the admin panel:
User Management: Efficiently manage user accounts, including registration, login, and profile management, to ensure a seamless user experience.
Menu Management: Easily update and manage the menu offerings, including adding new pizzas, sides, and beverages, as well as editing pricing and descriptions.
Order Management: Monitor and process incoming orders, view order details, track order statuses, and manage delivery logistics, ensuring smooth operations
and timely deliveries.
Analytics and Reports: Gain valuable insights into sales trends, popular menu items, customer preferences, and order history through comprehensive
analytics and reporting tools.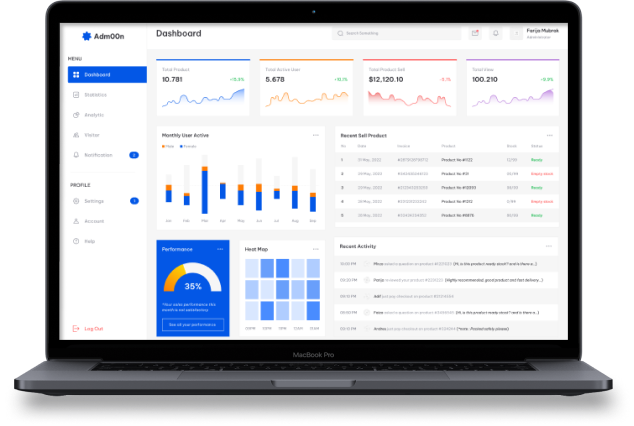 Inventory Management: Keep track of ingredient stock levels, manage inventory replenishment, and receive alerts for low stock items to ensure smooth
supply chain management.
Promotion and Marketing: Create and manage promotional campaigns, discounts, and special offers to attract customers and boost sales.
Delivery Driver Management: Assign delivery drivers to orders, track their locations, and manage driver availability and schedules for
efficient order deliveries.
Customer Support and Feedback: Provide a seamless customer support experience by managing and responding to customer inquiries,
feedback, and complaints effectively.
With these powerful admin panel features, our Pizza Delivery App simplifies and streamlines the operational aspects of your pizza delivery business, empowering you to efficiently manage users, menu items, orders, analytics, inventory, promotions, delivery drivers, and customer support, ultimately leading to enhanced customer satisfaction and increased business success.
1. Requirement Gathering
2. Wireframing and Design
3. Development and Coding
4. Testing and Quality Assurance
5. Deployment and Launch
6. Ongoing Support and Maintenance
Development Process: Crafting the Perfect Pizza Delivery App
At NextPage , our development process for a pizza delivery app involves the following five steps:

Requirement Gathering:
We begin by thoroughly understanding your vision, goals, and specific requirements for the pizza delivery app. Our team conducts in-depth discussions and consultations to gather all necessary information.

Testing and Quality Assurance:
Thorough testing is conducted to identify and resolve any issues or bugs. Our quality assurance team performs functional testing, usability testing, compatibility testing, and security testing to ensure a flawless user experience.

Wireframing and Design:
Next, we create detailed wireframes and design mockups that visually represent the app's layout, user interface, and user experience. This stage ensures a clear understanding of the app's structure and functionality.

Deployment and Launch:
After rigorous testing and fine-tuning, we deploy the pizza delivery app to the designated platforms, such as iOS and Android app stores. We handle all necessary app store submissions, ensuring compliance with guidelines and standards.

Development and Coding:
Once the design is finalized, our skilled development team begins coding the app, focusing on clean code architecture, scalability, and optimized performance. We follow industry best practices and leverage the latest technologies to build a robust and reliable app.

Ongoing Support and Maintenance:
Our commitment doesn't end with the app launch. We provide continuous support, regular updates, and maintenance services to ensure the app remains secure, up-to-date, and aligned with evolving customer needs.
Throughout each phase of our development process, we maintain open communication with you, seeking your feedback and input to ensure the final product meets your expectations. Our goal is to deliver a top-notch pizza delivery app that drives customer satisfaction, enhances operational efficiency, and helps your business thrive in the competitive market.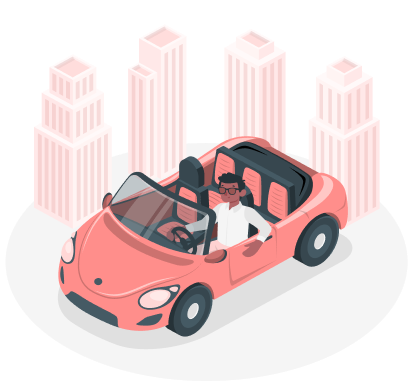 Why Choose Us: Your Ideal Partner for Pizza App Development
Looking to develop a pizza app that stands out from the competition? Look no further.
Choosing us as your development partner means selecting a team of experts who are passionate about delivering exceptional results.
With our extensive experience, technical proficiency, and a deep understanding of the pizza industry, we are dedicated to creating a
tailored solution that aligns perfectly with your business goals. From conceptualization to deployment and beyond, we prioritize quality,
user experience, and continuous support, ensuring that your pizza app not only meets but exceeds your expectations. Trust us to bring your
vision to life and make your mark in the world of pizza delivery.
Working with NextPage offers several compelling reasons Here are six key steps that highlight why you should choose to work with us:
Expertise and Experience: With years of experience in developing mobile apps, we possess the expertise and knowledge to create a high-quality pizza app that
aligns with your business objectives and user expectations.
Customization and Flexibility: We understand that every business is unique. Our team is skilled in tailoring the pizza app to meet your specific requirements,
ensuring a personalized solution that reflects your brand identity.
User-Centric Approach: Our development process revolves around delivering an exceptional user experience.
We prioritize intuitive design, smooth navigation, and seamless functionality to ensure user satisfaction and engagement.
Technical Excellence: We leverage the latest technologies and follow industry best practices to develop a robust and scalable pizza app.
Our team stays updated with emerging trends, ensuring your app remains cutting-edge and competitive.
Quality Assurance: We have a dedicated quality assurance team that conducts thorough testing and validation at every stage of development.
This ensures that your pizza app is reliable, bug-free, and performs flawlessly.
Timely Delivery: We value your time and understand the importance of meeting project deadlines. Our team is committed to delivering your pizza
app within the agreed-upon timeline, without compromising on quality.
Ongoing Support: Our relationship doesn't end with the app launch. We provide ongoing support, maintenance, and updates to ensure the
long-term success of your pizza app and address any evolving needs or challenges.
By choosing to work with NextPage, you gain a reliable and skilled partner who is committed to your success. We bring expertise, customization, collaboration, quality, timeliness, and ongoing support to create a truly outstanding taxi booking app that meets your business objectives and exceeds customer expectations.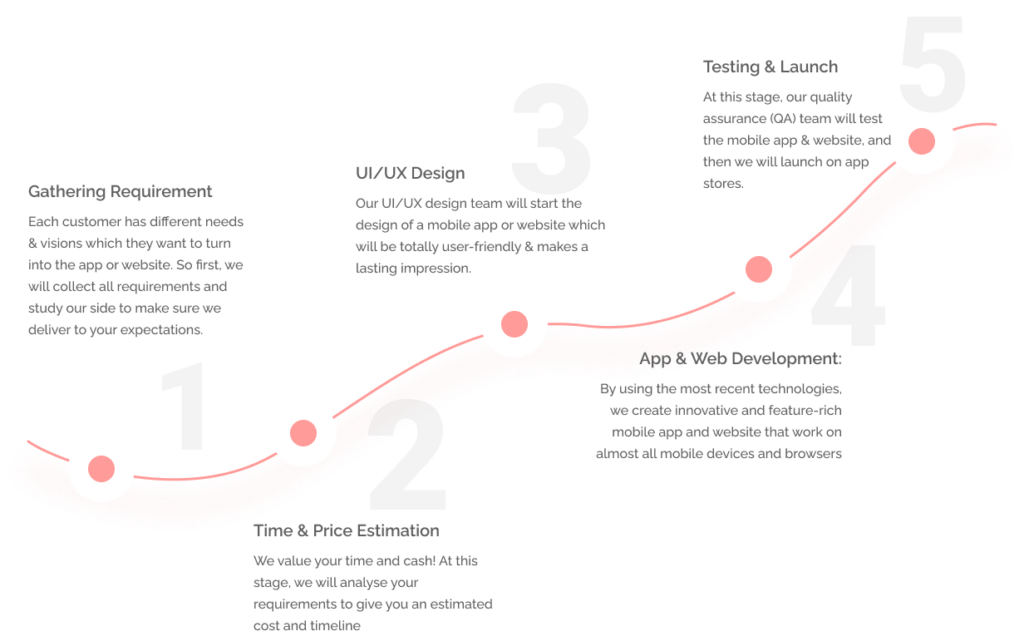 CASE STUDIES WE ARE PROUD OF
Read More Cases here
Frequently Asked Questions
1. What features can I expect in the pizza delivery app you develop?
Our pizza delivery app comes with a range of features designed to enhance the user experience. These include a user-friendly interface, menu browsing, order customization, real-time order tracking, secure payment options, delivery address selection, order history, loyalty rewards, and customer reviews.
2. Can customers customize their pizza orders through the app?
Yes, customers have the flexibility to customize their pizza orders according to their preferences. They can choose from various toppings, crust types, sauces, and additional ingredients, ensuring a personalized pizza ordering experience.
3. How does the real-time order tracking feature work?
With our real-time order tracking feature, customers can stay updated on the progress of their pizza delivery. They can track the status of their order, receive estimated delivery times, and view the live location of the delivery driver on a map within the app.
4. What payment options are available in the app?
Our pizza delivery app supports multiple payment options to accommodate customer preferences. You may provide convenience and flexibility to your consumers by allowing them to pay using credit/debit cards, cash on delivery, mobile wallets, and well-known payment gateways.
5. Is there a way for customers to save their favorite orders for future reference?
Absolutely! We understand the importance of convenience, so our pizza delivery app allows customers to save their favorite orders for quick and easy reordering. This feature saves time and simplifies the ordering process for returning customers.
6. Can customers leave reviews and ratings for their pizza orders?
Yes, our pizza delivery app includes a customer review and rating system. Customers are encouraged to express their opinions, review their experiences, and rate their orders in order to inform other customers' decisions and improve services.
7. Do you support loyalty programs or rewards systems integration?
Yes, we can integrate loyalty programs or rewards systems into your pizza delivery app. You can then create and administer customer loyalty programs that let customers accumulate points, claim incentives, and take advantage of exclusive deals or discounts in exchange for their loyalty.
8. How can customers provide specific delivery instructions or preferences?
Our pizza delivery app provides a dedicated section where customers can provide specific delivery instructions or preferences. They can mention details like gate codes, floor numbers, or any other special requests to ensure a smooth and accurate delivery process.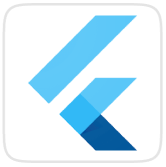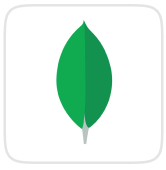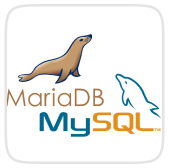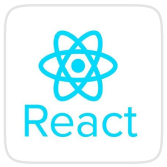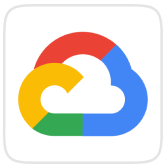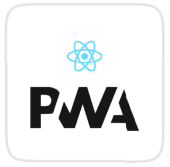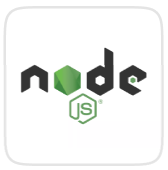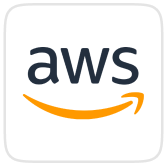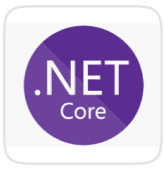 Next Steps
Get in touch with our team to discuss your requirement and we can help plan the process and help get started!